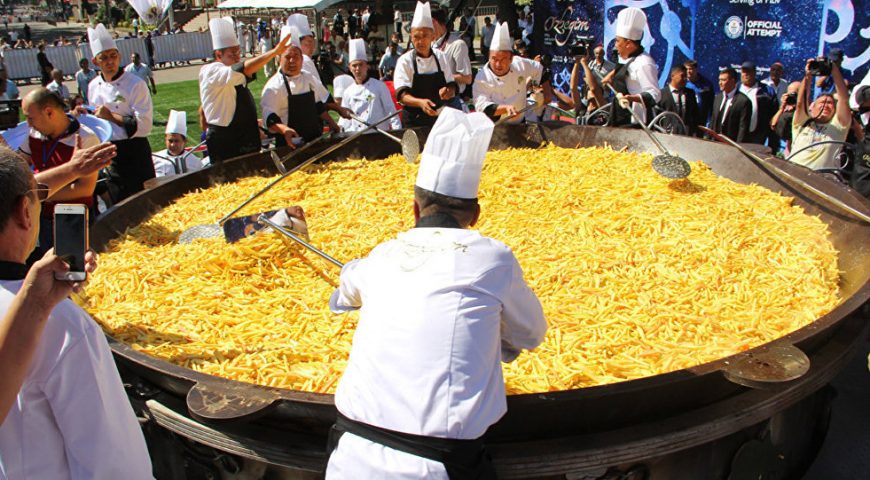 A 8-TON POT OF RICE IN UZBEKISTAN HAS ENTERED THE GUINNESS RECORD BOOKS
A 8-TON POT OF RICE IN UZBEKISTAN HAS ENTERED THE GUINNESS RECORD BOOKS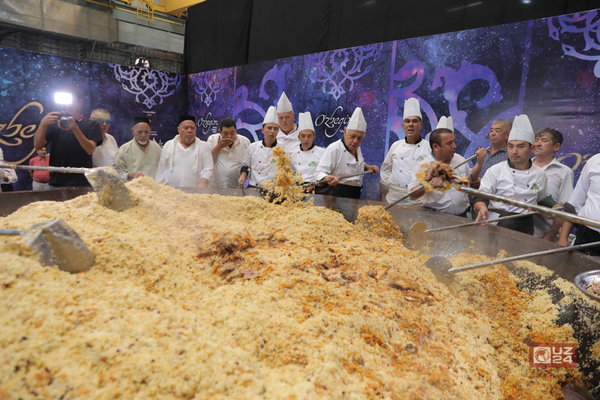 The final weight of the dish was almost 8 tons. To register a record, representatives of the Guinness Book of Records came to Uzbekistan.
Four witnesses and two inspectors of Sanitary and Epidemiological Station observed the observance of the instructions for cooking pilaf.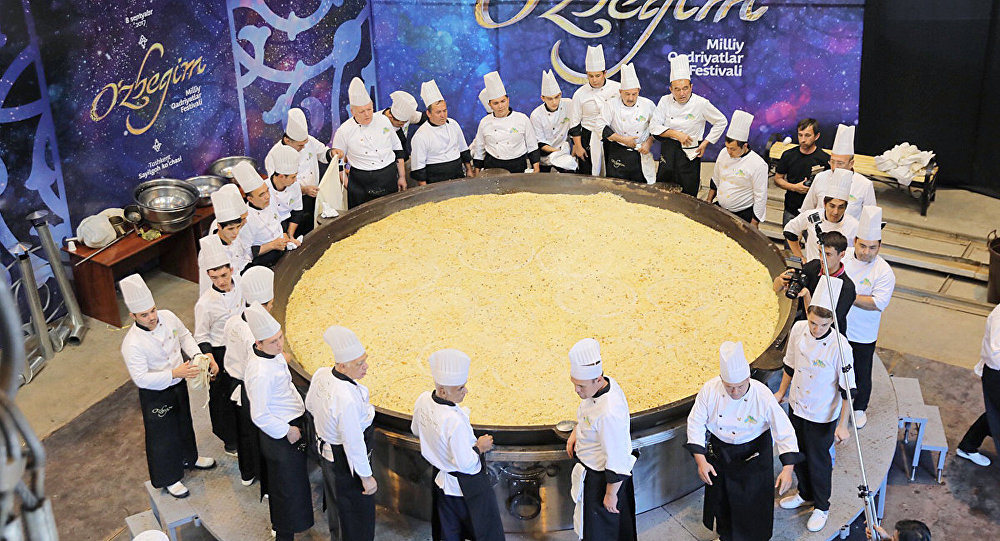 A dish was prepared by 50 chefs from all over Uzbekistan. In total, over 200 representatives of different professions worked on the organization, preparation and distribution of pilav.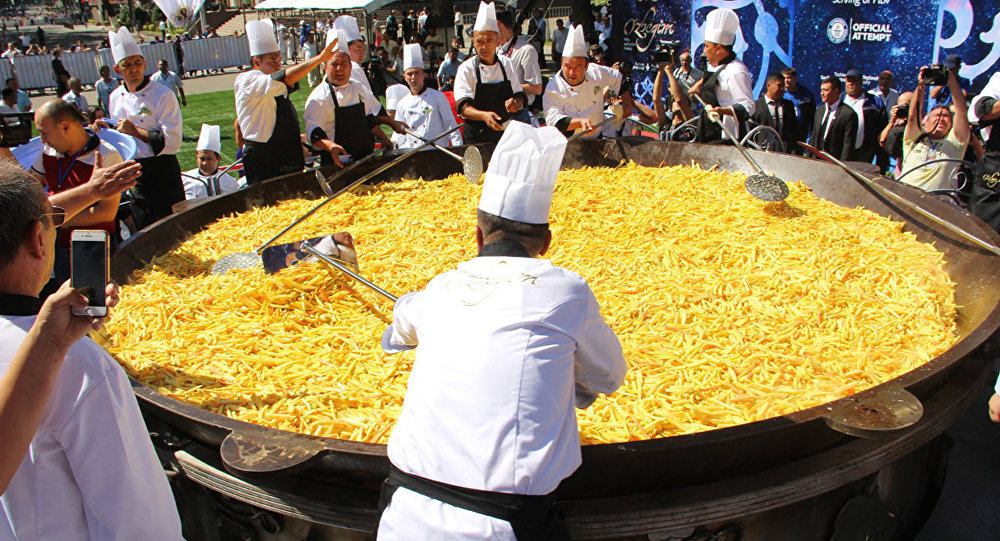 A record number of products were used: 1,500 kilograms of beef, 400 kilograms of mutton, 220 kilograms of fat and 1,900 kilograms of rice. In the huge Kazan laid 2,700 kilograms of carrots, 220 kilograms of onions, 440 liters of vegetable oil, 57 kilograms of salt. All this were filled with 100 kilograms of chickpeas, 190 kilograms of raisins, 5 kilograms of zira, 2 kilograms of black peppercorns, 1 kilogram of turmeric, 350 liters of water.