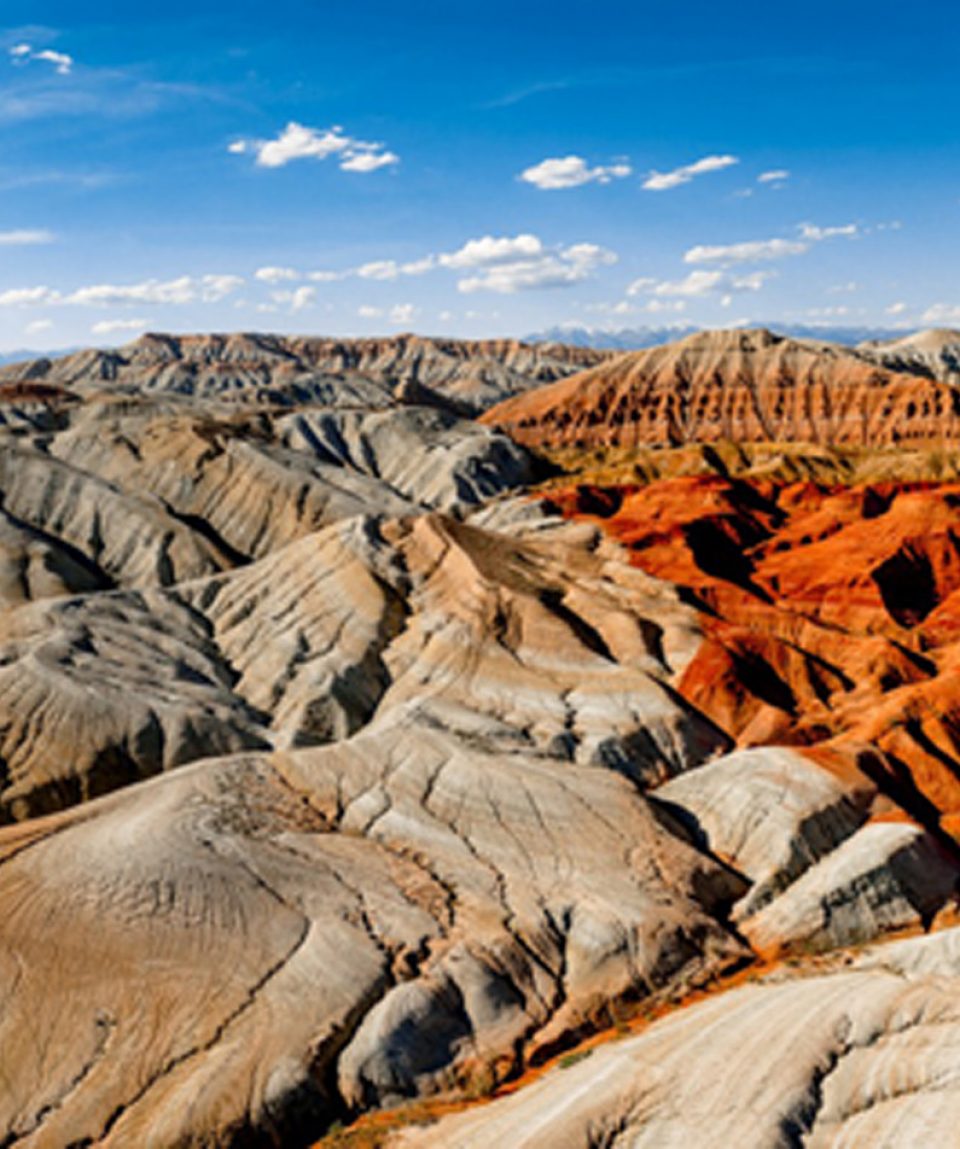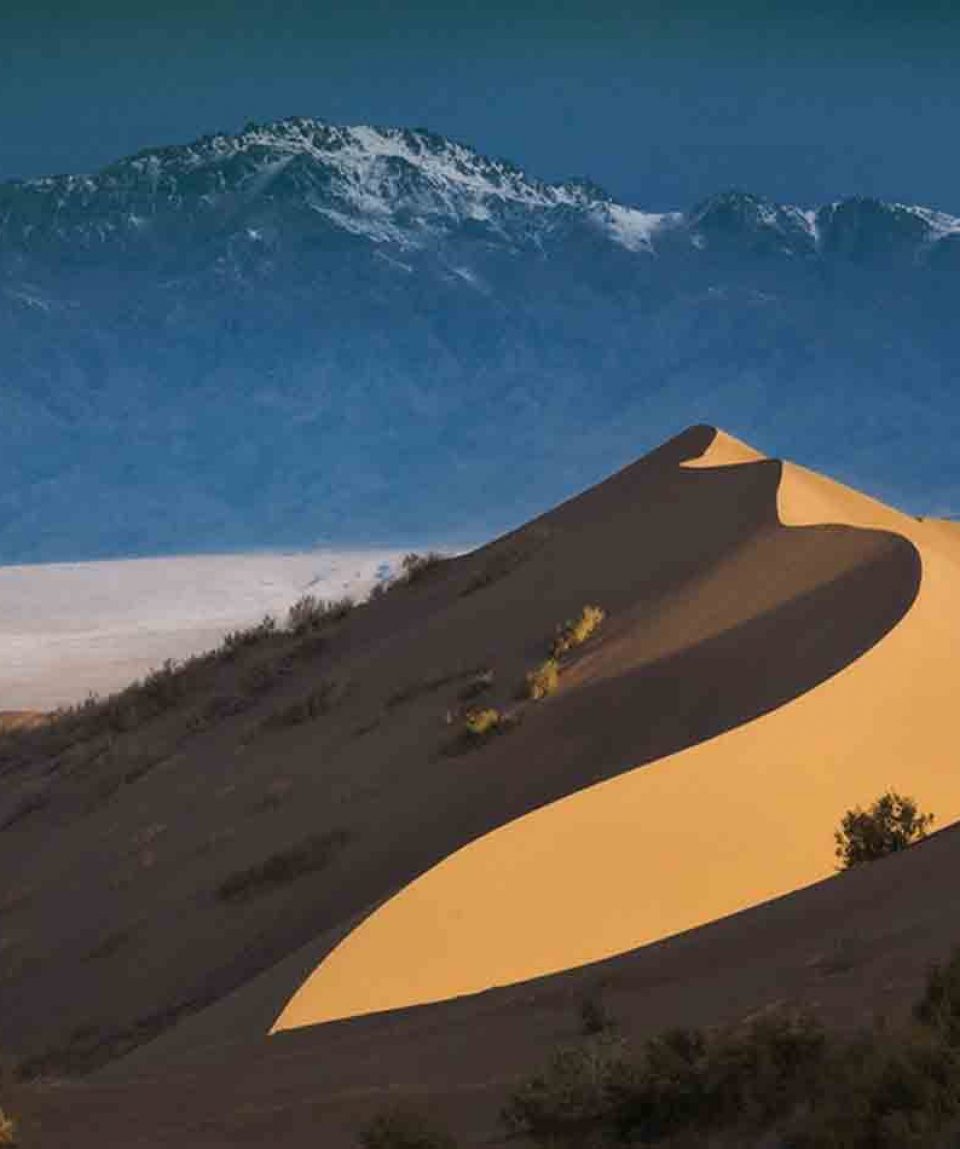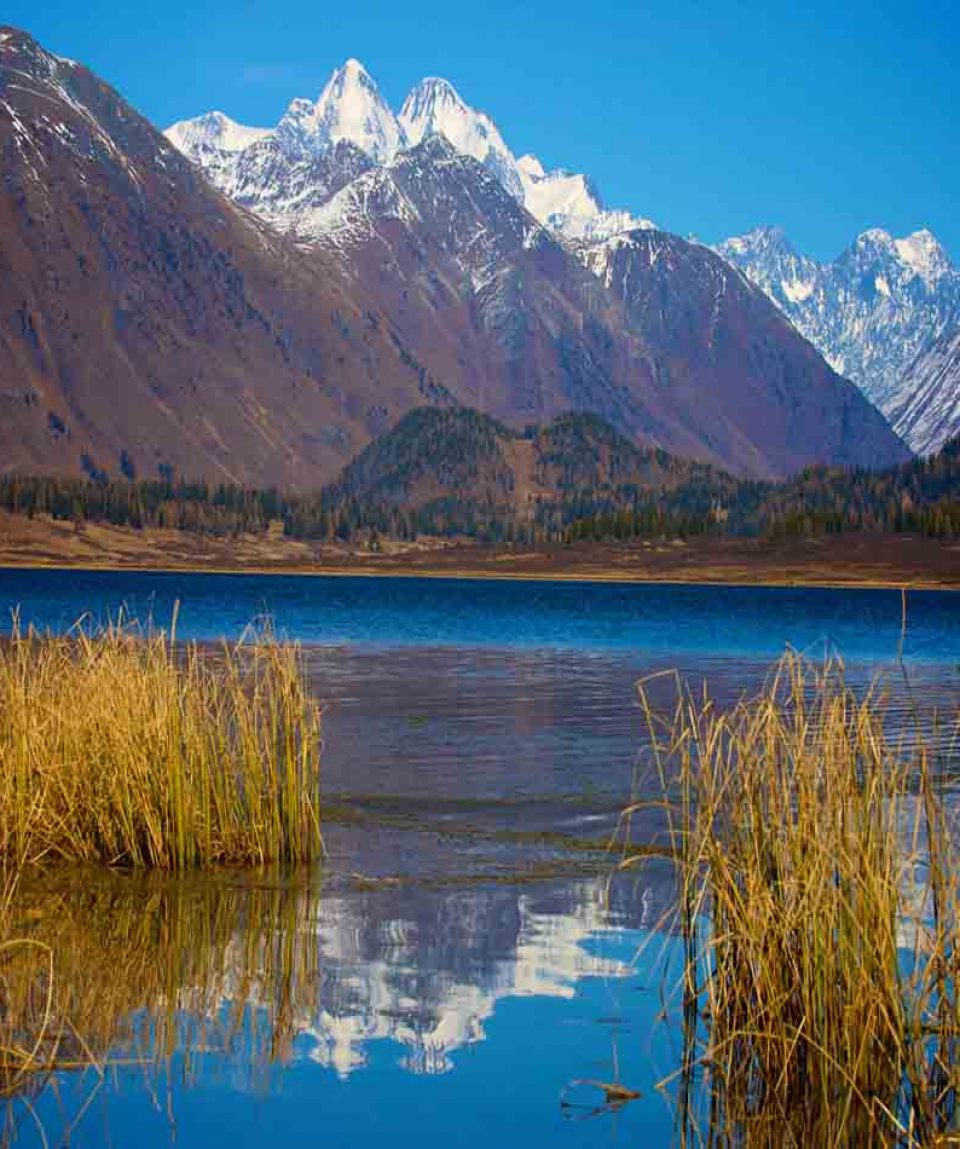 Kazakhstan Adventure Tour 2N/3D
Kazakhstan Adventure/Mountain Tours  -2 Nights / 3 Days Tour Package Covers- Almaty-Altyn-Emel -Charyn Canyon-Almaty.
Vacation Style Holiday Type
All about the Kazakhstan Adventure Tour 2N/3D.
Kazakhstan – The Land of Wonders
Kazakhstan tours will introduce you to the national traditions and culture of Kazak people inherited from the nomadic ancestors, who were roaming from one place to another in horizonless Kazak steppes. Today Kazakhstan is the largest and economically the most developed country of Central Asia.
An interesting image of modern Kazakhstan is the result of interaction of Russian and Islamic influences, oriental mentality and modern trends of globalization.
The famous high-altitude skating-rink Medeo, the world's first cosmodrome Baikonur, grandiose Charyn canyon, unique Sufi monuments and also splendid Astana and Almaty is not a complete list of the places we offer you to visit as part of Kazakhstan tours.
Furthermore, Kazakhstan has established close relations with neighboring states and upon visiting this land of steppes, you can continue your journey to other countries of Central Asia by choosing one of the combined tours in advance.
The tour package inclusions and exclusions at a glance
What is included in this tour?
Items that are included in the cost of tour price.
Transport throughout the tour;
Accommodation at hotel based on double/twin room sharing, breakfasts included;
English speaking tour leader to accompany the travellers for the whole period of the tour;
Entrance tickets to sights as per itinerary;
Full board (3 lunches and 2 dinners).
Whats not included in this tour.
Items that are not included in the cost of tour price.
Accommodation in Almaty;
Hotel charges for additional services;
Consular fees, visa support for Kazakhstan tourist visa;
Registration;
Personal travel insurance.
Day1

Almaty – Altyn-Emel

Your guide and driver will meet you at hotel lobby at 07:00. Depart Almaty and drive to Altyn-Emel national Park. Arrive in Altyn-Emel National Park at 10:00. Upon arrival walk around the park to see Kyzylauyz petroglyphs. After some time for picnic and rest continue sightseeing Bes-Shatir burial mounds. In the afternoon transfer to Altyn-Emel hotel. Overnight at the hotel.

Day2

Altyn-Emel

After breakfast leave hotel for sightseeing tour to the Singing Barchan – a unique phenomenon of nature. At noon return to the hotel for lunch. In the afternoon continue sightseeing. Enjoy time at Katutau and Aktau mountains. Late in the afternoon return to Altyn-Emel hotel. Overnight at the hotel.

Day3

Altyn-Emel – Charyn Canyon – Almaty

After breakfast depart Altyn-Emel and drive to Charyn Canyon. En route stop to see the old ash-tree grove on the Temerlik River. After some time for picnic and rest continue drive to Charyn Canyon. Arrive in Canyon. Walk along Canyon and enjoy its beautiful views, one of which is the so-called "The Valley of Castles". It is thought to be one of the sights of the Canyon – these rock deposits resembling a tower by its form seemed to be created by unknown giants.The Valley of Castles is over 2 km in length and its width reaches from 20 to 80 m at some places. Late in the afternoon return to Almaty (4hrs). Transfer to the hotel. End of the tour.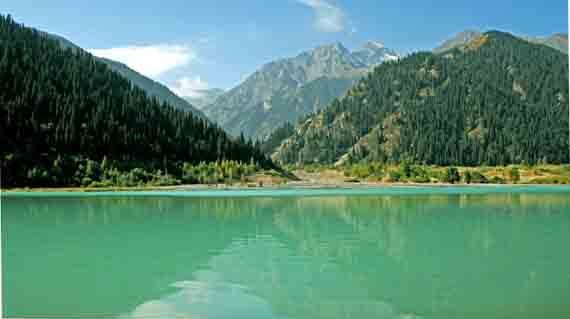 Hotels- Astra Hotel & Tengri Hotel
1- Astra hotel is "tourist" class complex that meets the world standards. It invites you to plunge into a quiet atmosphere of comfort and coziness. We will surround you with unforgettable service and hospitality. Our hotel room capacity is 77 rooms designed in pleasant color palette and modern style equipped by all necessary to ensure full-rate rest and work.
The hotel provides standard rooms and suites. The rooms are equipped with plasma TVs with a cable television, the safe with an individual code, electronic keys for entrance doors. International phone will reduce distance up to any point of a planet if you prefer to work in your room, your computer can be connected to free wi-fi.
The hotel is 15 minutes drive to airport by taxi. The conference hall can be used to hold business meetings in the comfortable environment. The Business center is ready to provide a wide spectrum of office service to help businessmen to adhere to a habitual way of a life. The bar lobby is opened for you at any time, you can have a rest with a cup of fragrant coffee.
On a ground floor there is a restaurant which invites you for breakfasts included in the room rate. You can enjoy national and European cuisine 24/7. The skill of our cook can satisfy the most exquisite gourmet. The restaurant has all opportunities for business banquets and presentation and larger celebrations. High quality of service and favorable prices will not leave you disappointed.
2- The Tengri hotel recently opened in Astana with a true concept to welcome the business travelers with a blend of European and Kazakh hospitality.
Tengri Hotel offers a wide selection of services to satisfy the needs of the guests with successful hotel experience in Kazakhstan for last 6 years.
The expat chefs from Italy and India along with our Kazakh master chefs are invited to establish the international standards. Exquisite interiors, impeccable service and fine cuisine create relaxing ambiance. We do our best to go beyond our guest expectations and make them feel at "home away from home".
The Tengri Hotel is located very close to the presidential palace and the administrative center of Astana. It is just 20 minutes drive from the international airport. The Hotel has 128 Room, including well appointed 38 Standard Rooms, 84 Double/ Twin Rooms and 6 tastefully designed Suites. Every room has satellite TV channels, telephone with international dialing, Wi-Fi internet connection and mini-bar.
To make your stay memorable we have Albion Irish Pub, Lobby Bar, Shanyrak Restaurant with stylish design and an authentic cuisine from different parts of the globe. We will create a wonderful mood and do not let you miss your home kitchen. For business meeting or for personal events we have Parasat Banquet hall and board room with capacity up to 250 persons.
The tour package inclusions and exclusions at a glance.
Altyn-Emel
2 Night Stay
The Tengri Hotel
Astana - 1 Night Stay