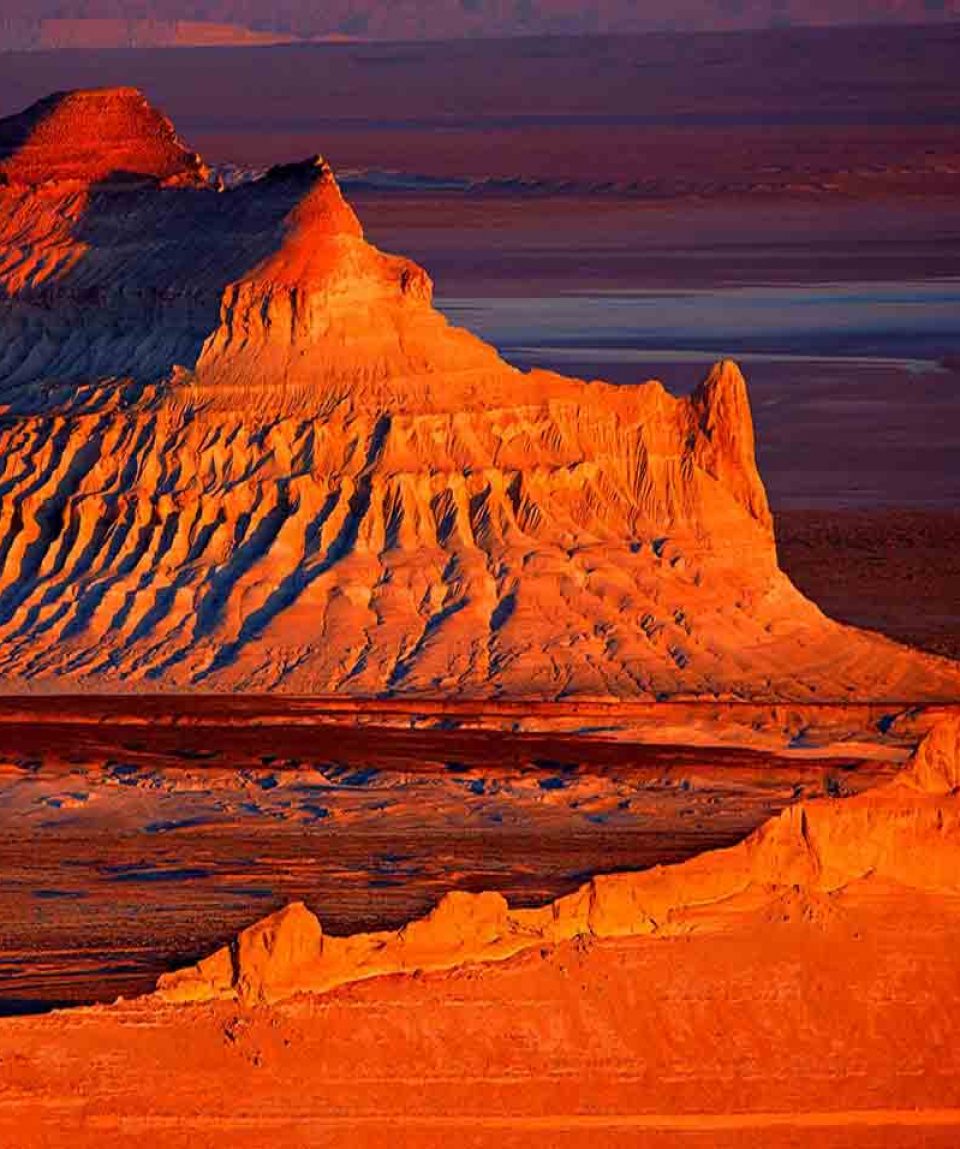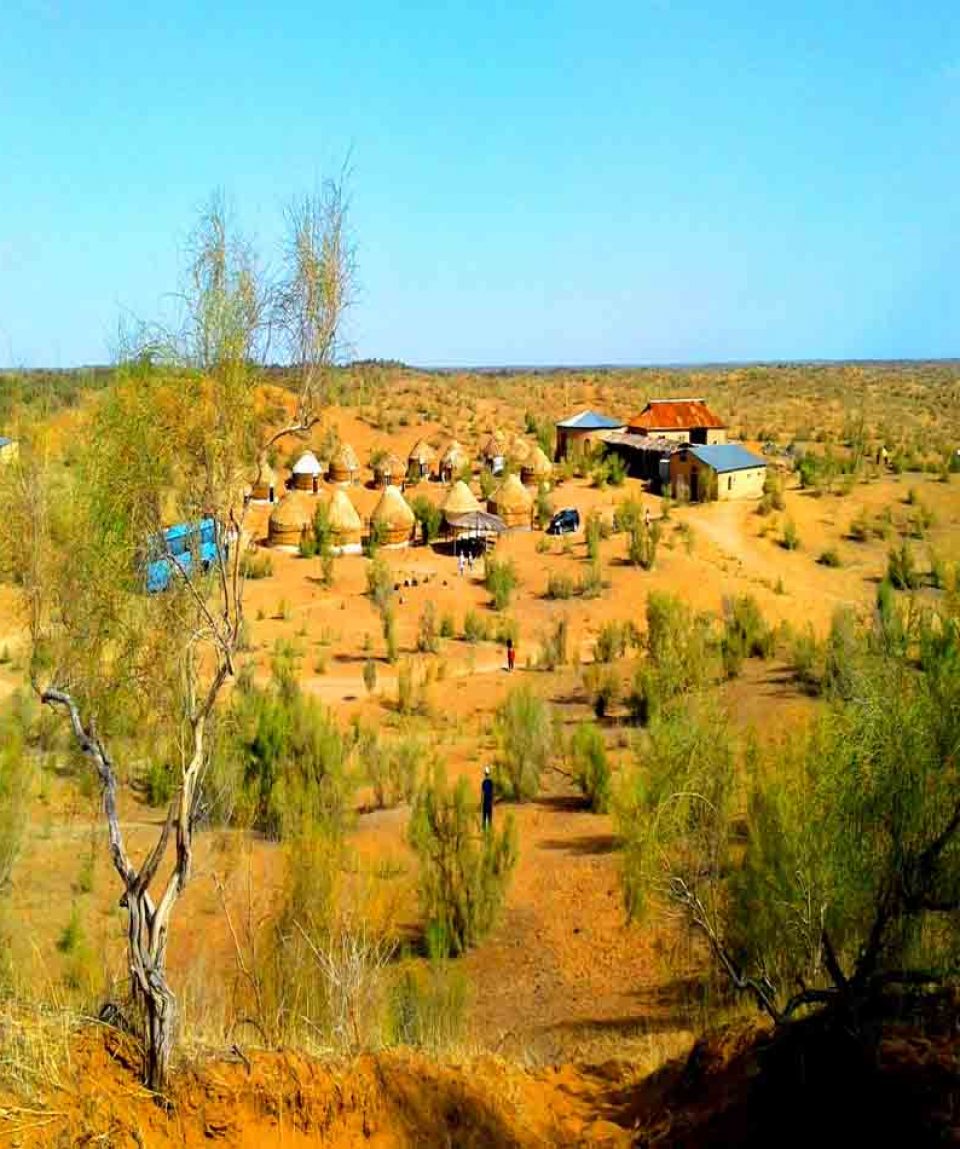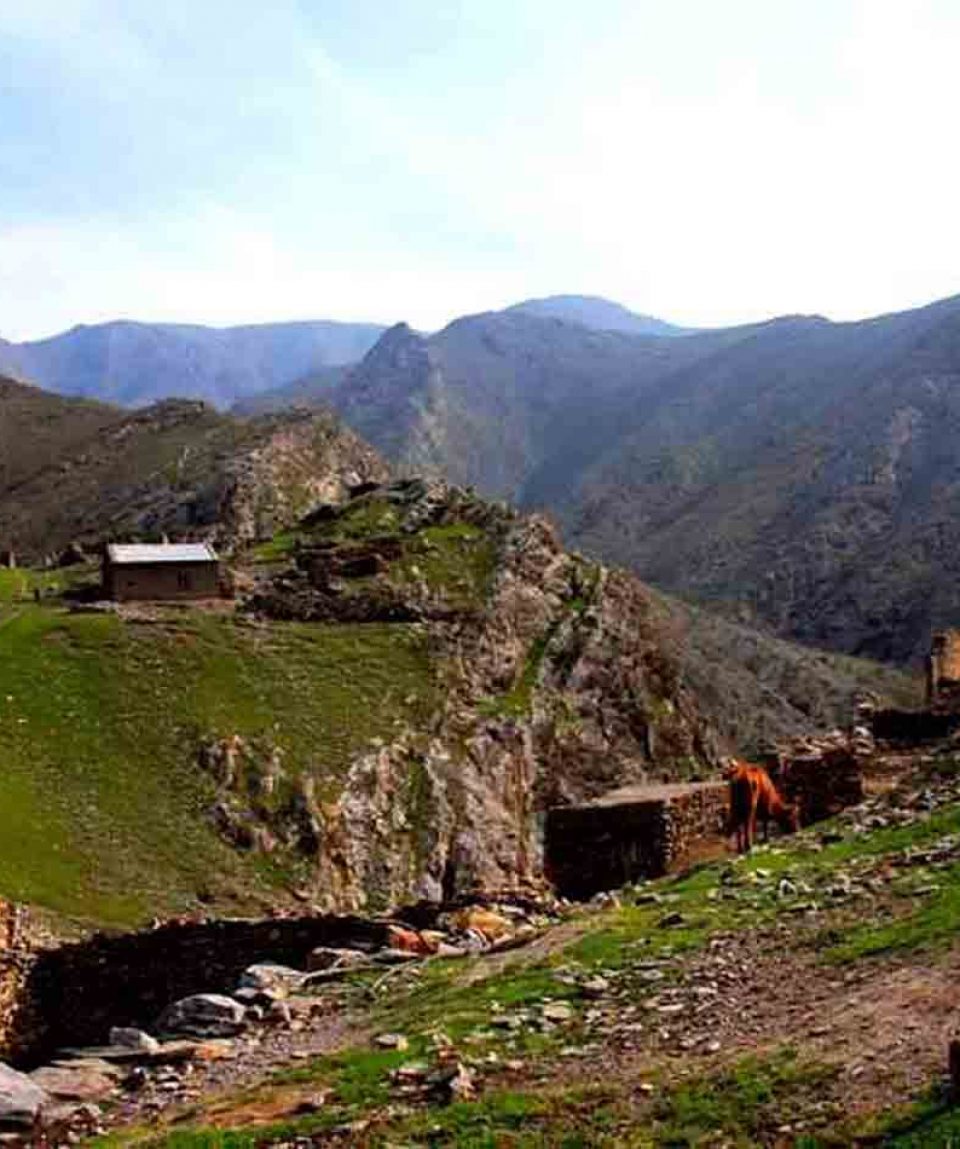 Uzbekistan Adventure Tour 12N/13D
Discover Adventur Tour of Uzbekistan, It;s 12N/13D Day Tour Package Covers Tashkent-Nukus Nukus-Kungrad-Ustyurt Plateu-Sudochie Lake-Aral Sea-Ustyurt Plateu-Sudochie Lake-Toprak Kala-Khiva-Bukhara-Nurata-Yurt Camp-Sentab -Say-Samarkand.
Vacation Style Holiday Type
All about the Uzbekistan Adventure Tour 12N/13D.
The diversity of Uzbekistan nature impresses us with its contrasts – endless hot deserts and majestic snowy mountains, monotonous boundless steppes and fertile green oases. Complex terrain of the area ensures the diversity of flora and fauna. Here you can meet a lot of different rare plants and animals, which are listed in the Red Book and cannot be found anywhere except Uzbekistan. For travelers who prefer adventure rest – Uzbekistan provides many different opportunities for the rest, starting from climbing and skiing in Chimgan Mountains, jeep safari in the yellow sands of deserts to the rebounded edges of Aral sea, kayaking and fishing in the mountain rivers, as well as beach holidays on the shore of the numerous artificial and natural lakes. Any of the adventure tours, provided by Advantour, may become fascinating journey for you of visiting unique places in Uzbekistan. Uzbekistan adventure tours are exclusive trips for those who enjoy to research nature, like romantic, and strive for unity with nature.
The tour package inclusions and exclusions at a glance
What is included in this tour?
Items that are included in the cost of tour price.
Accommodation on SGL/Twin sharing basis in any 3* or 4* hotels + Breakfast In Tashkent, Nukus, Khiva, Samarkand & Bukhara, Tent in Aral sea, Yurt Camp in Aydarkul and Guest House in Sentob village;
Daily 2 water bottles 0.5L per person;
4 lunches and 3 dinners;
Sleeping bag in Aral sea;
Services of Professional French/English/Russian/Turkish etc. speaking tour guides in all cities;
All trips & transfers in comfortable bus as per the itinerary;
Tashkent-Nukus economy class air tickets;
Samarkand-Tashkent "Afrosiyob" super speed train fast train economy class tickets;
All fees to monuments as per the itinerary;
All Taxes
Whats not included in this tour.
Items that are not included in the cost of tour price.
International Air tickets;
Late Check out and early check in;
Rest Lunches and Dinners
Charges in hotels for additional services;
Photography and video making fees at the sites;
Personal insurance;
Tips and gratuities;
Any services not included in the above itinerary.
Day1

Arrival Tashkent

00:00 Arrival at Airport, meet and transfer to Hotel.
Check in to the hotel.

Free program (Depending on time of your arrival we can organize tour in Tashkent city)

Day2

Tashkent- Nukus

06:30-07:00 Early Breakfast at your Hotel's Restaurant.
07:30 Check out from Hotel and transfer to Tashkent Local Airport to flight to Nukus.
08:00 Flight to Nukus
09:45 Arrival in Nukus and transfer to Savitsky Karakalpakstan Art Museum-world's second largest collection of Russian avant-garde art and exposition of Karakalpak applied arts items, the statue of Karakalpak poet Berdakh, Nukus City Hall, and Drama Theatre

Overnight in Nukus at hotel.

Day3

Nukus- Kungrad- Ustyurt Plateu- Sudochie Lake- Aral Sea

07:00-08:00 Breakfast at your Hotel's Restaurant
08:30 Check out from Hotel and transfer Aral Sea (450 km, 8-9 hours)
On the way yo Aral sea water line Kungrad district- in past was one of the trading center on the Great Silk Road. Continue driving to Aral see and stop in Sudochie Lake- enjoy the beauty of immeasurable Ustyurt Plateau.
Arrive in Aral see and set up tent.
Meals: lunch/dinner.
Overnight in Aral Sea in tent.

Day4

Aral Sea- Muynak- Mizdakhan- Gyuar Kala- Nukus-

Early wake up to take pictures of sun rise.
07:00-08:00 Breakfast in Tent.
Drive to Muynak and on the way Stop to take pictures of beautiful canyons. Then reach muynak and have a look at the former port with abandoned ships in the sand. Later visit Mizdakhan complex: Gyaur-Kala fortress with most ancient Central Asia cemetery. Here, according to scientists' opinion, Gayomard (Adam) – the primeval man of zoroastrizm mythology is buried in the construction called as "world hours".
Transfer to Nukus city and check in hotel.
Overnight in Nukus city at hotel
meals: lunch

Day5

Nukus- Ayaz Kala- Toprak Kala Khiva

07:00-08:00 Breakfast at your hotel's restaurant.
08:30 Check out from Hotel and transfer to Khiva . (200 km). On the way, antique fortress Ayaz-Kala. Then Transfer to Toprak Kala- residence of ancient Khorezm rulers.
Arrival in Khiva. Check in hotel.
Overnight in Khiva at hotel.

Day6

Khiva

07:00-08:00 Breakfast at Hotel's Restaurant.
09:00 Start city tour in Khiva and visit Itchan-Kala Fortress: Mukhammad Aminkhan Madrasah (1851-1854), Mukhammad Rahimkhan Madrasah(1876), Kalta-Minor(1855), Kunya-Ark(XVII-XIXc), Juma Mosque (XVIIIc), Tash-Khovli Palace (XIXc), Pakhlavan Makhmud Mausoleum (1701), Minaret of Islam-Khoja(XiXc).
In the afternoon drive to Tozabog (1897)- Summer Place of Khiva Emirs.
Drive back to hotel.
Overnight in Khiva city at the hotel.

Day7

Khiva- Bukhara

07:00-08:00 Breakfast at your hotel's restaurant.
08:30 Check out from hotel and transfer to Bukhara (480 km, 7-8 h). On the way to Bukhara enjoy views of Amudarya river and the desert. Arrive in Bukhara late in the afternoon, check in to the hotel. Take rest.
Overnight in Bukhara city at the hotel.

Day8

Bukhara

07:00-08:00 Breakfast at your hotel's restaurant.
08:30 Start City tour in Bukhara and visit Lyabi-Khauz Ensemble, Magoki-Attori Mosque, trade domes, Kalyan Minaret(1127), Kalyan Mosque(XII c.) and Miri-Arab Madrasah (1530-1535), Ulugbek(1417) and Abdulazizkhan(1652) madrasahs, Ark Fortress (500), Bolo-Khauz Mosque(1712), Chor-Minor Madrasah(1807), Ismail Samani(892-943) and Chashma-Ayub(1208-1209) mausoleums, Sitorai Mokhi-Khosa (XIX-XX) – summer residence of Bukhara's last emir, Mausoleum of Bakhouddin Naqshbandi (XVI).
Overnight in Bukhara city at the hotel.

Day9

Bukhara- Nurata- Yurt Camp

07:00-08:00 Breakfast at your hotel's restaurant.
08:30 Check out from Hotel and transfer to Yurt Camp via Nurata city (250 km.) On the way to Nurata see the petroglyphs. Arrive in Nurata and visit Complex Chashma: fortress founded by Alexander the Great himself in the IV century BC, Juma mosque, bath-house and ancient mosque Panjvakta (XVIc.).
Later drive to Yurt Camp in Kyzyl-Kum desert.
Overnight in Yurt Camp
meals: lunch/dinner

Day10

Yurt Camp- Sentab -Say

07:00-08:00 Breakfast in Yurt Camp.
Enjoy Camel riding.
10:30 Check out from Yurt Camp and transfer to Sentab village (100 km).
Walk in mountains.
Overnight in Guest house in Sentab village
meals: Lunch/dinner

Day11

Sentab- Samarkand

07:00-08:00 Breakfast in Guest House.
08:30 Check out and transfer to Samarkand (270 km. 4 hours)
Arrival in Samarkand and check in hotel.
16:00 visit Registan square with 3 huge madrasahs: Ulughbek (XVc.), Shirdar (XVIIc.) & Tillakori (XVIIc.) and Bibi Khanum mosque (XIV-XVc.).
Overnight in Samarkand city at hotel

Day12

Samarkand- Tashkent

07:00-08:00 Breakfast at your hotel's restaurant.
08:30 Check out from Hotel and start city tour: Guri Emir mausoleum (XVc.), Ulughbek Observatory (XVc.), Shahi Zindah necropolis (XIc.), Afrasiyab museum and Konigil village to explore traditional way of making Samarkand paper.
16:00 Transfer to Samarkand railway station to depart to Tashkent city by Afrasiyab super-fast train. (343 km, 2h 10 min)
17:00 Train departures from Samarkand
19:10 Arrival in Tashkent , transfer to hotel check in hotel.
Overnight in Tashkent city at hotel.

Day13

Tashkent-Departure

07:00-10:00 Breakfast at your hotel's restaurant.
12:00 Check out from Hotel and transfer to Tashkent international airport.
End of the Tour. Your chance to enjoy this spectacular view. Save these memories for life.
Ramada Hotel, Jipek Joli, Tent, Asia Khiva,
Ramada Tashkent hotel- is centrally located near the business district of the city, close to shopping centers, tourist attractions, and the famous monuments of Tashkent. The city is home to several consulting firms such as Ernst and Young, Deloitte and Touche, and PricewaterhouseCoopers. Our hotel is five miles from Tashkent International Airport.
ASIA KHIVA –Hotel Asia Khiva is one of the largest in Khiva and one of the hotels of Asia Hotels chain. Design and structure of the Hotel as well as its interior meet the up-to-date standards of the international hotel industry. You and your guests are offered high-quality European services with underlying Oriental hospitality.
Today Khiva attracts not only tourists, businessmen has commercial interests here. Perhaps, the best choice for business meetings is the Hotel Asia Samarkand.
Hotel was built in 2008 first building, in 2007 second building, in 2008 third building and in 2009 last fourth building and has 4-star status. Conveniently located in the Old Town, the Hotel is in immediate proximity to both business part of city and historical sights of the Old Town. Nearest airport: Khiva international Airport. Airport is located in 45 (40 min. drive) from the Hotel to the north–west. Nearest railway station: "Khiva" (35 m. drive)
Exquisite Asia Bukhara – is the eastern exotica with the European quality of service. The hotel has 4 * status. The convenient location, comfortable rooms, good service will enjoy a stay in the ancient city. The hotel is located near the legendary landmarks of the city, as well as the airport and the railway station.
The hotel was built in 2006, it was given the status of a 4 *. Externally similar to the Asia Bukhara from an ancient madrasahs in Bukhara which are numerous. By the way, the hotel is close to Magoki Attari (12th century) and Lyabi House (Ages 16-17) – look at the map. The advantage of Asia Bukhara, in comparison with other hotels also located in the old part of Bukhara, 95 are the presence of large numbers of sophisticated facilities, parking and an outdoor pool. Payment can be made of plastic cards, cash or bank transfer. This year, Asia Bukhara enhances guest services. The hotel offers new types of services: – Tour of the brewery "Asia" with beer tasting; – Fishing on lakes Bukhara region; – Tour of the archaeological excavations of ancient settlements Paykent, Varakhsha; – Seen ecocenter "Adelia"; – Organization of the hunt.
The tour package inclusions and exclusions at a glance.
Asia Bukhara, Yurt Camp, Guest House, Asia Samarkand
Enter your subtitle here