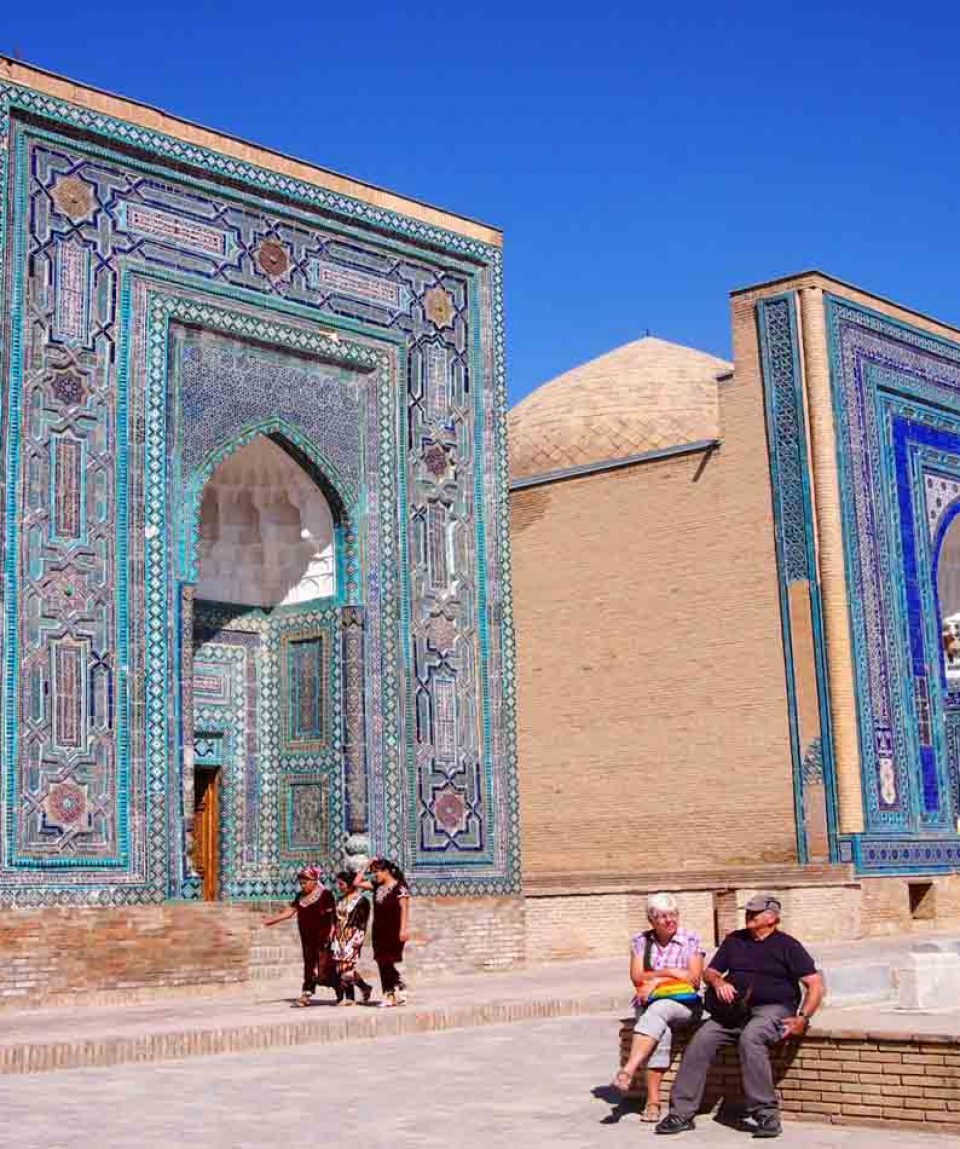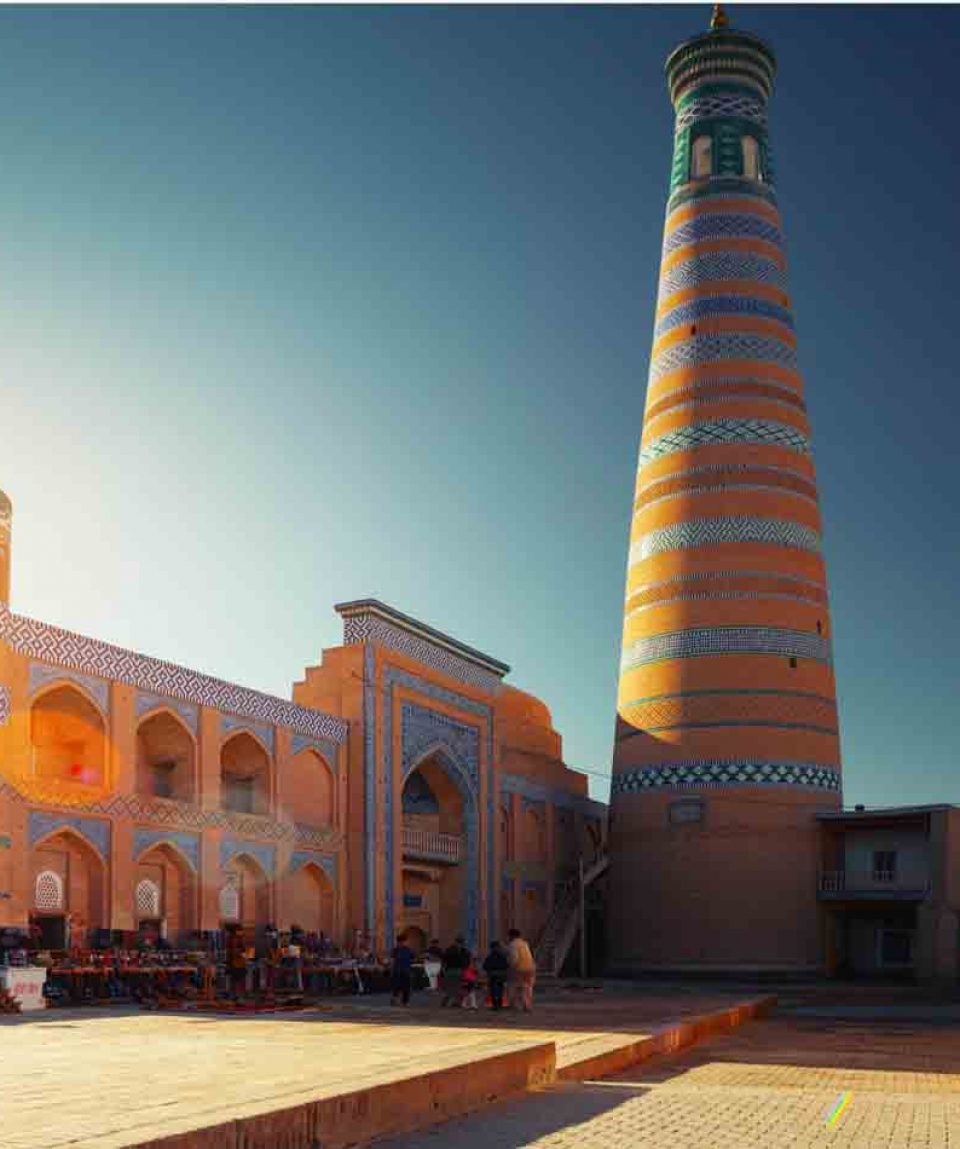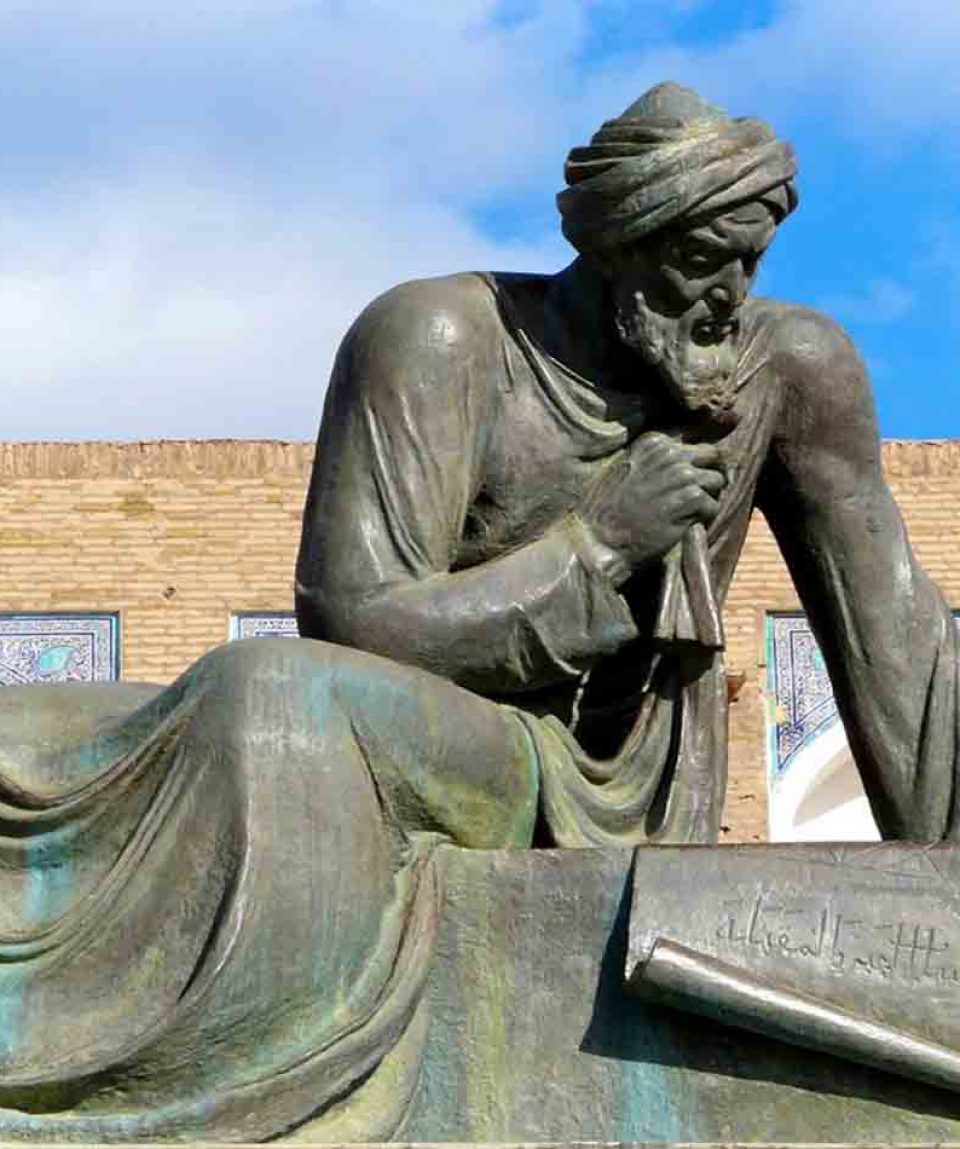 Khiva & Ancient Khorezm City Tour by Flight 1N/2D
Discover the Khiva City Tour by Flight, It's 1 Nights -2 Day Tour Package Covers Tashkent-Khiva-Kyzul-Kala-Toprak Kala-Ayaz kala-Urgench
Vacation Style Holiday Type

Cultural Tours, Short Breaks/Weekend Tours

Activity Level

Fairly Easy
All about the Khiva & Ancient Khorezm City Tour by Flight 1N/2D.
With Silk Road Travellers, discover the best of Central Asia, Khiva City Tour by Flight. We offer a range of Khiva City Tour by Flight that take you through the varied culture, religion, architecture, train tour, customs and tradition of various Central Asia Country and states. Uzbekistan is enriched with cultural heritage that draws tourists from in and out of country in a large number.
Modern Termez originated in the late nineteenth century, and had the appearance of a typical semi-Asiatic, semi-European city – it was a one-story, with the state buildings of burnt bricks and residential buildings of raw bricks, with oriental flat roofs and with western style –  windows on the street side, with green gardens,  unchanged acacias, elms and plane trees along the sidewalks. Years of researches of scientists, archaeological excavations have discovered that this peaceful and quiet city has a long and rich history. For millennia, Surkhandarya region and its main city Termez were part of many empires – Alexander the Great, Kushan Empire, Genghis Khan, Amir Temur, sharing their destiny with them. The earliest name of Termez, which came in world history, was Taramastha or Taramata, which translated from Bactrian means "river side". In 327 BC Alexander the Great conquered Termez, renamed this city to  his own name – Alexandria. After Alexander the Great, the founder of the Greco-Bactrian state Demetrius renamed city as  Demetris city. In the 1st century BC, in connection with the defeat of the Greco-Bactrian state  , Termez, according to written sources,  was called Ta-li-mi, and Chinese sources – Tu-mi, or Tami. In the 1st century AD Termez became one of the most important Buddhist centers in Central Asia, as evidenced by the many religious complexes found in the vicinity of Termez. The most significant of these complexes are Kara-Tepa with the ruins of monasteries, monuments and the remains of frescoes amd ancient inscriptions in Fayaztepa Zurmala. All of them were built in the 2nd century BC during the reign of the Kushan king Kanishka, who declared Buddhism the state religion. In addition, the Termez preserved ancient buildings such as the Mausoleum of Mohammed Abdullah Ibn Ali Termeziy – saint patron of the city (10-15 century), castle ruins Kirk-Kiz 9th century, the mausoleum of Sultan Saadat 11-17 centuries and the remains of walls Kampir Tepe . Historical studies and archaeological excavations show that since the beginning of the ninth century Termez became a major trade and craft center, connected with China, India, Byzantium, Parthia, Egypt, Rome, Afghanistan, the Black Sea coast.  On the territory of Surkhandarya archaeologists excavated several settlements – Khalchayan, Zartepa, Fayaztepa, Airtam, indicating to rich both material and spiritual culture of the people who inhabited this land.
The tour package inclusions and exclusions at a glance
What is included in this tour?
Items that are included in the cost of tour price.
Accommodation on SGL/Twin sharing basis in any 3*, hotels + Breakfast Khiva;
Daily water bottles 0.5L per person;
Services of Professional English/Russian/Persian/German/ French etc. speaking tour guides in all cities;
All trips & transfers in comfortable bus as per the itinerary;
Tashkent-Urgench , Urgench-Tashkent economy class air tickets;
Fees to monuments
All Taxes
Whats not included in this tour.
Items that are not included in the cost of tour price.
International Air tickets;
Late Check out and eacly check in;
Lunches and Dinners
Charges in hotels for additional services;
Photography and video making fees at the sites;
Personal insurance;
Tips and gratuities;
Any services not included in the above itinerary.
Day1

Tashkent- Khiva

05:30 Transfer to Tashkent Local Airport to flight to Urgench city.
07:15 Flight to Urgench
08:55 Arrival in Urgench and transfer to Khiva. (35 km-40 min.)
Tour in Itchan-Kala Fortress : Mukhammad Aminkhan Madrasah(1851-1854), Mukhammad Rahimkhan Madrasah(1876), Kalta-Minor(1855), Kunya-Ark(XVII-XIXc), Juma Mosque (XVIIIc), Tash-Khovli Palace (XIXc), Pakhlavan Makhmud Mausoleum (1701), Minaret of Islam-Khoja(XiXc).
In the afternoon drive to Tozabog (1897)- Summer Place of Khiva Emirs.
Overnight in Khiva at hotel

Day2

Khiva- Kyzul-Kala- Toprak Kala- Ayaz kala Urgench- Tashkent

07:00-08:00 Breakfast at Hotel's Restaurant.
08:30 Check out from hotel and drive to Kizil –Kala. (150 km. 2 h) There you will visit ruins of ancient Khorezm architecture(I-II c.). Then visit Toprak Kala (I-IV c.)- residence of ancient Khorezm rulers. Later on visit Ayaz Kala (IV BC).
In the afternoon Drive back to Urgench Airport.
20:10 Depart from Urgench.
21:40 Arrival in Tashkent city and transfer to hotel/any destination in Tashkent city
End of Tour!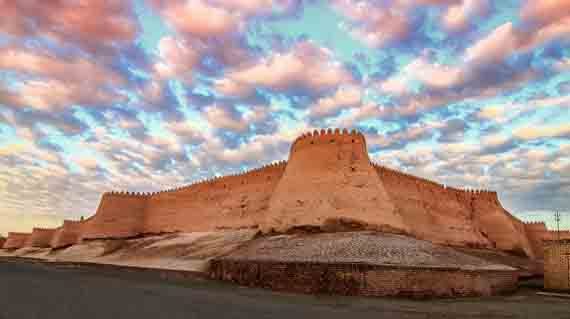 Malika Kheivak, Orient Star, Malika Khiva, Old Khiva
Malika Hotels in Khiva: Malika Khiva, Malika Kheivak and Malika Khorezm are three modern hotels built in national style represent famous chain of Malika hotels in Uzbekistan.
Malika Khiva Hotel opened in May, 2004. It is situated directly opposite the main Ata Darvaza gates of the Ichan Qala. It has the indisputably best view in all of Khiva!
Malika Kheivak is a new hotel, built in 2008. The hotel is located in the center of Ichan Qala, the historical fortress of Khiva, next to the Islam Khoja Minaret. The perfect location, rooms in national style and very great service from the hotel's staff makes it the perfect place to stay while visiting Khiva.
Malika Khorezm Hotel is located one block from the gates of the ancient old town of Khiva near the Art Museum. The decor of each hotel is classic Uzbek and cozy. The authentic Uzbek and European cuisine is unforgettable.
The Orient Star Khiva is one of the most unusual hotels located in Central Asia It was built in mid 19th century, and for almost 50 years over 250 students studied here. Guests are invited to enjoy the experienece of staying in the rooms which once where used by the school s teachers for lectures and its students for living and studying. The hotel has impressive decorations, a vast restaurant and bar onsite. Nowadays, madrassah is functioning as a hotel and welcomes tourists from all over the world. The spirit of old times hovers in every corner of the hotel. Experts and amateurs of the history highly appreciate the unique structure of the building, which even in the hottest day preserves coolness. There is an eastern chayhana in the center of the specious and colored yard with beautiful decorations. In the evening, there will be late dinner on the roof of the chayhana. Restaurant of the hotel offers the meals of eastern and European cuisines. Built 1855 Reconstructed 2008 NumberOfRooms 61 NumberOfFloors 2 Hotel Category SUPERIOR BUDGET Other amenities/ services Luggage service Currency exchange Bar Laundry service Gift shop Change of bed linen daily in all rooms Room-service, 24 hours a day Bathtub in all rooms.
Hotel Location :Located right in the old monument, a madrassah (religious school) of Muhammad Amin Khan in the center of Khiva, and its inner fortress Ichan Kala. CityCentre City centre – 0,1 km Description Ichan Kala Inner Town, Ota Darvaza Gates Airport Urgench – 40 km RailwayStation Urgench – 40 km.
The tour package inclusions and exclusions at a glance.
Malika Kheivak, Orient Star, Malika Khiva, Old Khiva
Khiva
Orient Star
Khiva